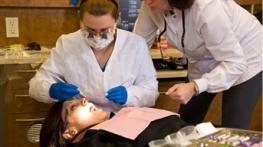 The Confederation College Dental Clinic is looking for clients! The clinic will run until May 30th.
Services offered include oral assessment, scaling, polish, fluoride, sealants, oral self-care education and x-rays, based on your individual needs. All care is provided by Level 2 Dental Assisting students and supervised by faculty and staff who are registered Dentists and Dental Hygienists.
Morning, afternoon and evening appointments are available and fees are minimal.  
For more information and to book an appointment, visit www.confederationcollege.ca/dentalclinic or call 475-6436.