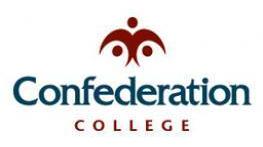 January 26, 2018, THUNDER BAY, ON – As part of the regular program review process at Confederation College, and after much consideration, it has been determined that we will be suspending the 2018/19 intakes of the following programs: Power Engineering Technician, Civil Engineering Technology and Child and Youth Care. Students currently enrolled in the first or second year of these programs will be supported to complete their studies. No layoffs are anticipated due to the transferable skills of our program faculty and staff. In the coming year, potential opportunities to renew each program will be explored in collaboration with program faculty, staff and advisory committees.
Program suspension decisions are based on a wide range of program performance indicators. For these three programs, the primary indicators which have led to the decision are as follows:
Power Engineering Technician – insufficient work placement opportunities for students and a significant change in regional employment opportunities in the industry
Civil Engineering Technology – declining and consistently low enrolment across the past few years, low retention rates
Child and Youth Care – declining and consistently low enrolment across the past few years, low retention rates
At this time, Confederation College does not anticipate any further changes to our program offerings for the 2018/19 academic year.
Jim Madder
President
-30-
Confederation College has been serving the citizens of northwestern Ontario since 1967 meeting the educational needs of students in a catchment area of some 550,000 square kilometres. Along with its main campus in Thunder Bay, Confederation College has eight regional sites located in Dryden, Fort Frances, Geraldton, Kenora, Marathon, Sioux Lookout, Red Lake and Wawa. 
Confederation College delivers exceptional education and training to an average of 7,800 combined full and part-time students per year and currently has a total of 805 full and part-time employees. Confederation's regional economic impact and contribution is valued at $411.2 million annually.
 
For more information, please contact:
Ashleigh Quarrell, Communications Consultant
Ph: (807) 475-6565, Cell: (807) 632-5296, Email: aquarrel@confederationcollege.ca