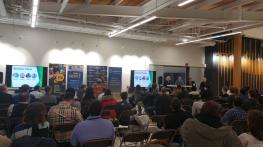 A team of Confederation College students has won the 5th Annual "Disrupt IT" Business Pitch Competition. The event is open to all members of the public.
Disrupt IT is led by the Northwestern Ontario Innovation Centre (NOIC), with Confederation College and Lakehead University as major partners. Event support is also provided by the Ontario Centres of Excellence (OCE) and the Thunder Bay Community Economic Development Corporation (CEDC). The 2019 event was held this past weekend (February 1-3) in the McIntyre Building's new TEC Hub.
The winning team (all Computer Programmer Students with Faculty member Troy Mangatal) proposed development of a mobile application (branded "Park IT") to facilitate on-line payments at city parking meters. The team won $4,000 (and other business support services) towards bringing their idea to market. With Faculty mentorship and direct access to business support services provided by NOIC (the McIntyre TEC Hub is physically connected to the Innovation Centre), chances are good that future downtown shoppers will never have to find change for the parking meter again! 
Another Computer Programmer Student, Jacob Heinrich, was part of a team (branded "Antaeus") that won the People's Choice award of $1000. Jacob's idea was to create a custom cell phone case with warming pod to keep batteries functional and charged during cold weather. With the help of Manufacturing Faculty Chris Von Bargen, Jacob's team was able to 3-D print a workable prototype.
College Business Faculty Alain Gosselin and Brett Sharman provided mentorship support to all teams during the event.
Congratulations to the Grand Prize winning team members: Domenico Tolone​, Ngoc Minh Duong​, David Crawford, Erik Saarimaki​, & Riley Miller, and to Jacob Heinrich's team (himself, a Lakehead University Student, and a community member) for winning the people's choice award!
See www.disruptit.ca for more information. Keep your eyes open for Disrupt IT 2020!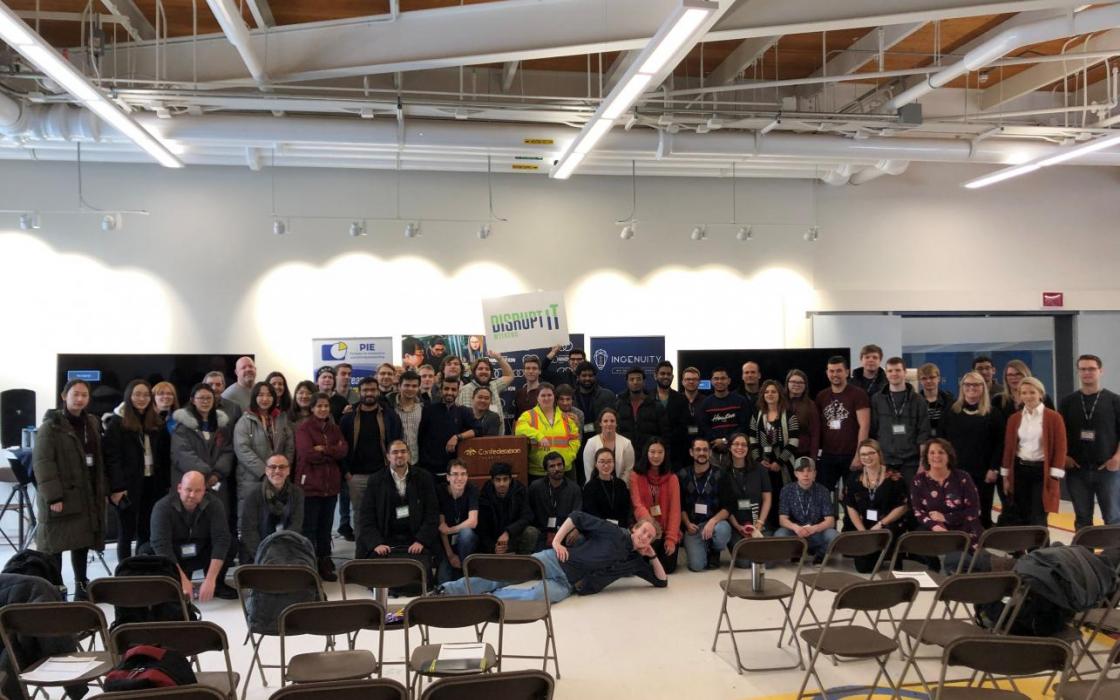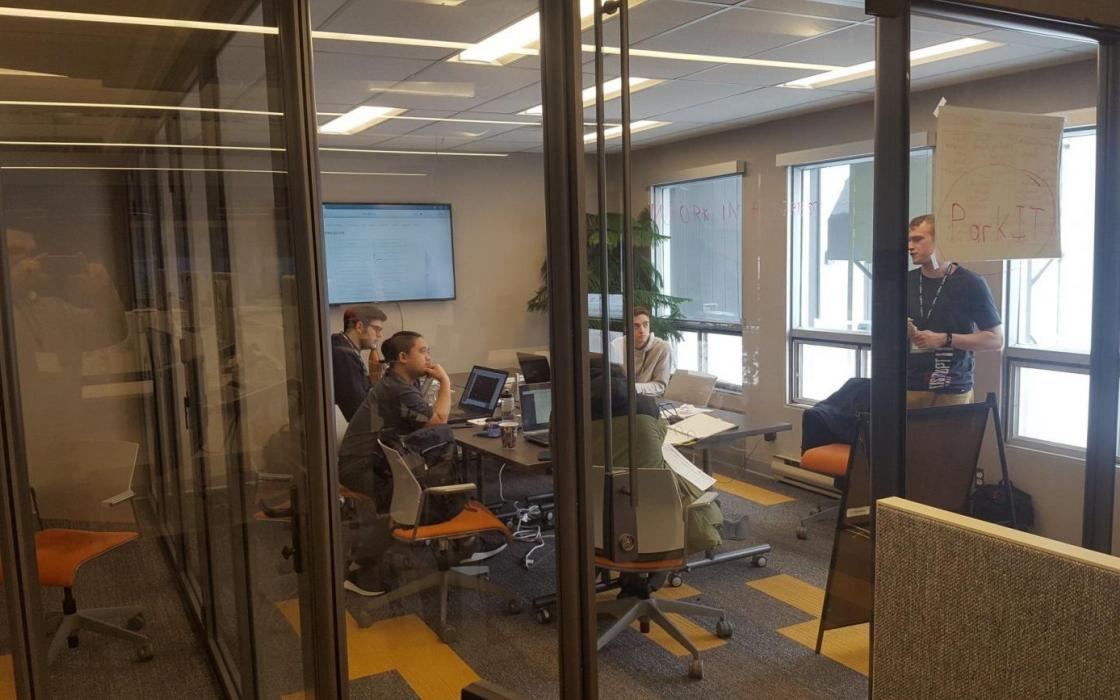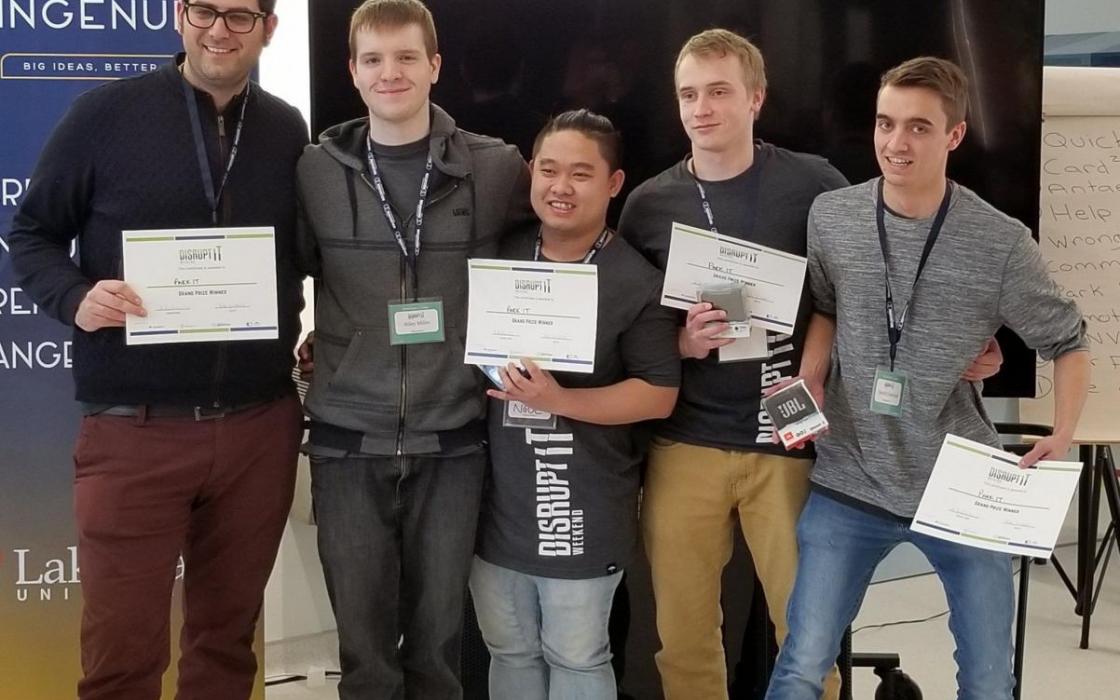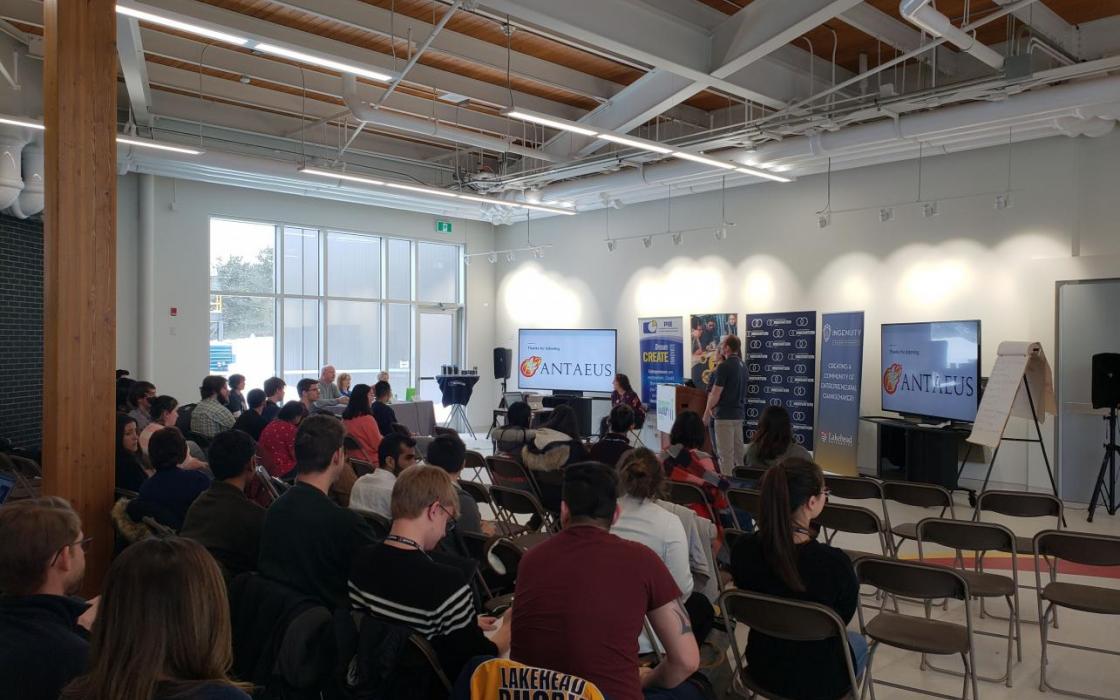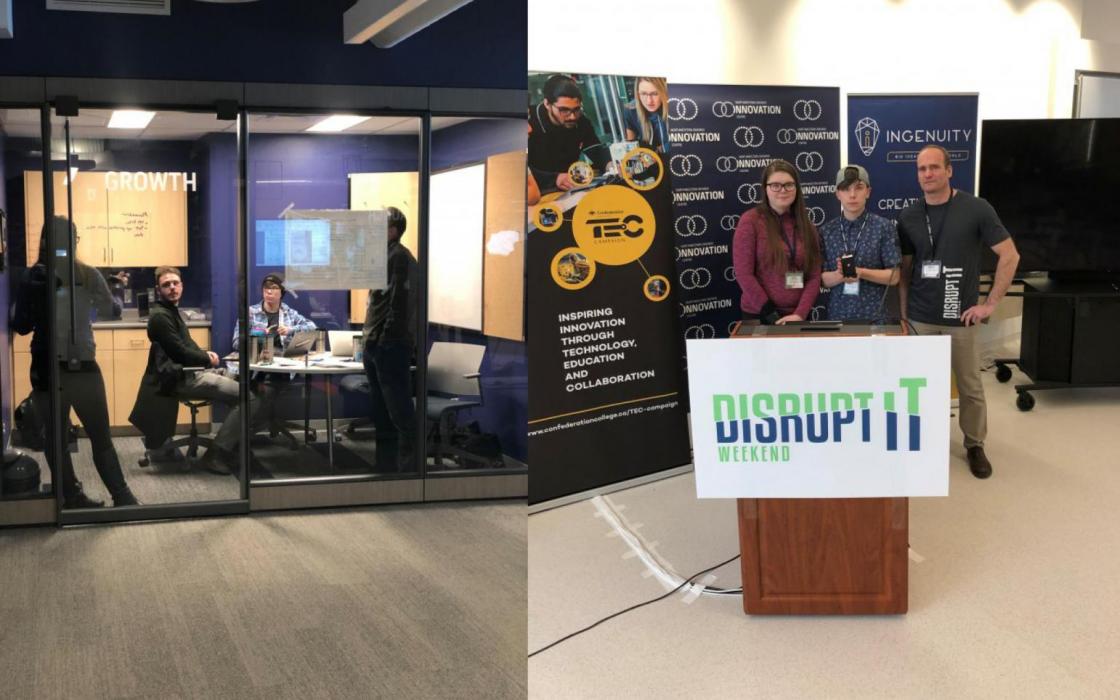 Author