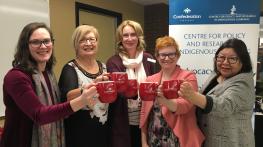 THUNDER BAY, ON, December 12, 2018 – To celebrate its fifth anniversary, the Centre for Policy and Research in Indigenous Learning (CPRIL) hosted an Open House Wednesday. The event honoured those who have contributed to CPRIL's success and highlighted the Centre's accomplishments with the Confederation College and broader community. It also gave the community an opportunity to meet the CPRIL team and learn about their current projects and future directions.
"On behalf of our entire College community, I'd like to congratulate the Centre for Policy and Research in Indigenous Learning for reaching this important milestone," said Kathleen Lynch, President of Confederation College. "The efforts of this dedicated team has had a significant impact on not only our College, but on postsecondary institutions across the country. CPRIL has been key to Confederation College being recognized by our peers as a leader in Indigenous education and led us to earn the silver medal in Indigenous Education Excellence from Colleges and Institutes Canada earlier this year. CPRIL continues to challenge how we think and helps lay the groundwork for the changes we need to make to better support our Indigenous learners."
CPRIL was launched in 2013 to forward a vision of Indigenous education where Indigenous knowledge, practices and principles are respectfully shared with all learners. CPRIL is the first and only college-based Indigenous education policy and research centre in Canada. It recognizes the sacred responsibility of preserving Indigenous knowledge and promoting cultural frameworks of Indigenous learning that honour the intellectual traditions of Indigenous peoples. This ensures that education is relevant and accessible for all Indigenous learners.
Vice President of the Centre, S. Brenda Small has been leading CPRIL since its founding. She feels this fifth anniversary is the perfect opportunity to reflect on what they've been able to accomplish in that time.
"We've been able to do a number of research projects in collaboration with internal and external partners, and we've been able to branch out into new areas of Indigenous-centred research using methodologies that come from an Indigenous worldview," she said. "We've been very excited by our research into voluntary student self-identification and around pathways to higher education in particular, because they help to  create access for Indigenous learners."
CPRIL's research project "We Are Here: Voluntary Aboriginal Self-Identification Project" released its final report in April 2016 and has directly influenced the student experience at Confederation College. By establishing a self-ID process at Confederation, the College is better able to identify and understand the unique needs its Indigenous students and in turn, tailor supports and services to help them in their successful graduation.
Small is energized by the Centre's growing ability to partner with other forward-thinking organizations and institutions to progress in its work. "As a medium-sized college in northern Ontario, we have been able to carve out a niche and a set of expertise related to Indigenous education and we've been able to collaborate with long-established research facilities at other learning institutions," she said. "We're pursuing partnerships with the Yukon, Saskatchewan and other parts of the country and people are interested in what we do here at CPRIL. We are grateful for the many partners and supporters who have and will contribute to our work, and are proud to celebrate our collective success during our 5-year anniversary."
For more information on the Centre for Policy and Research in Indigenous Learning, visit: www.confederationcollege.ca/cpril.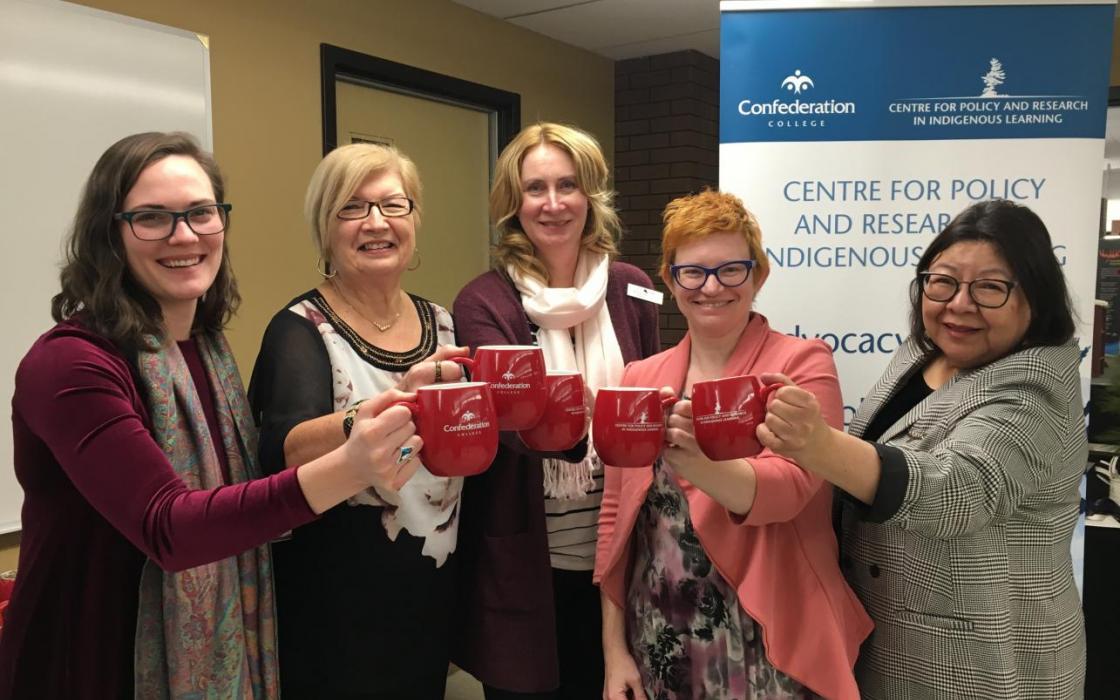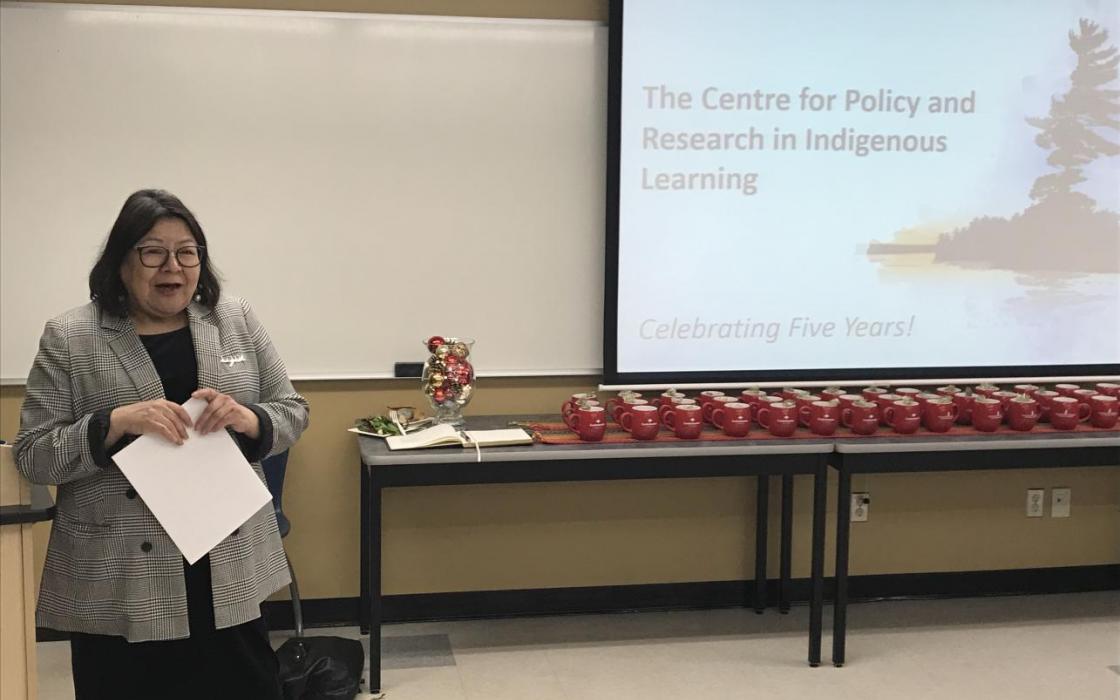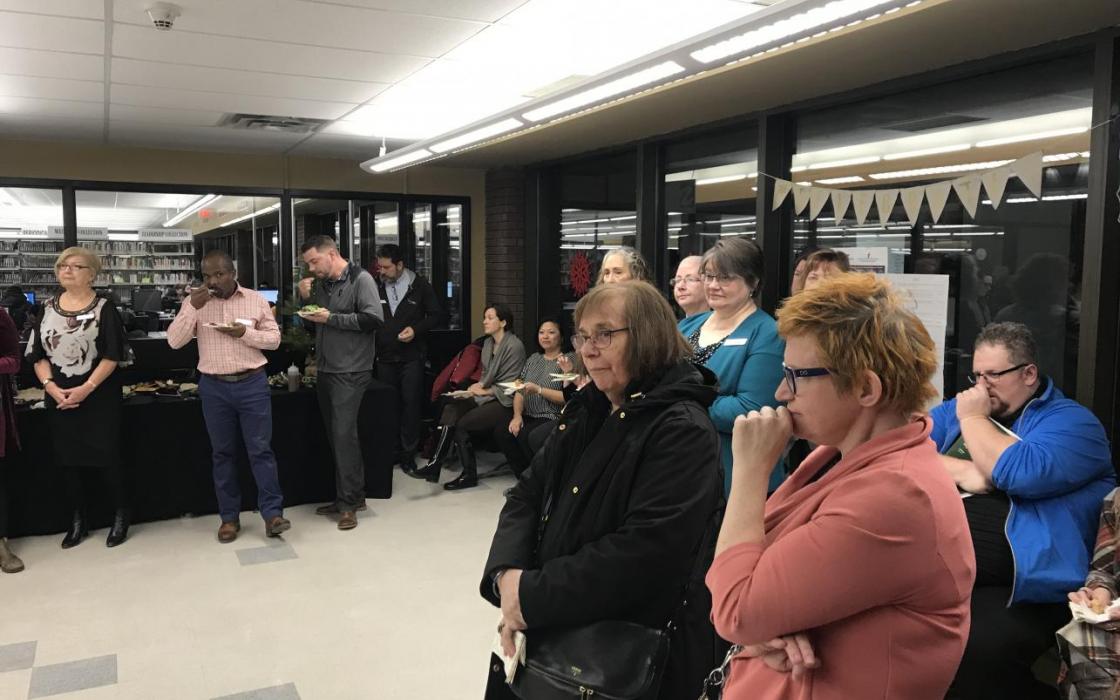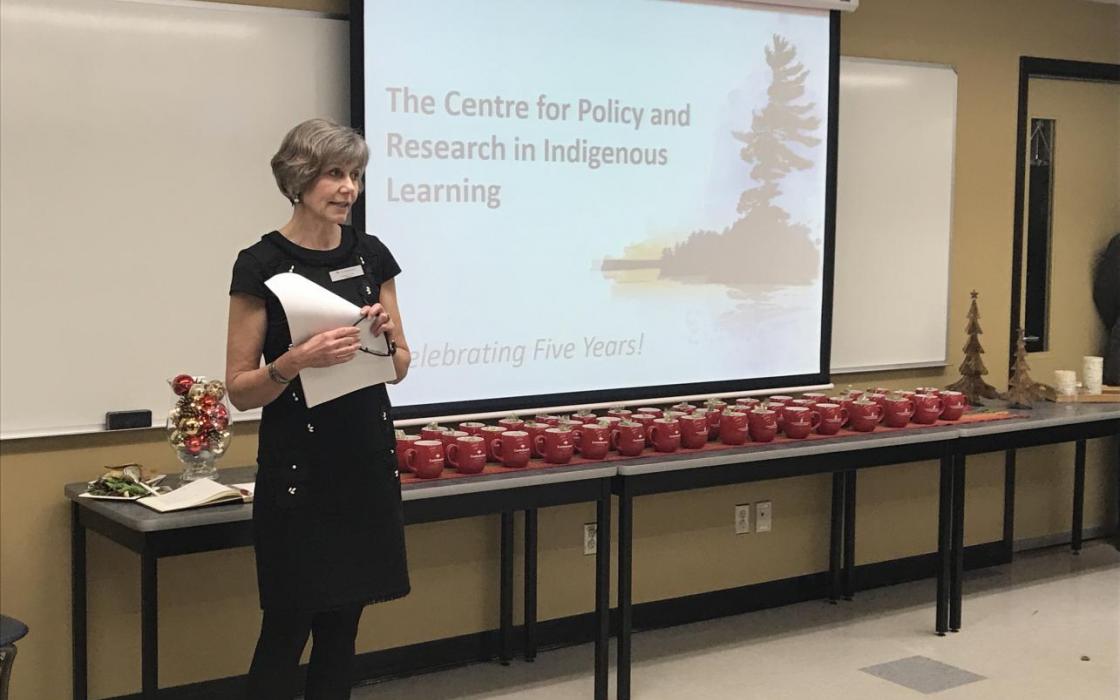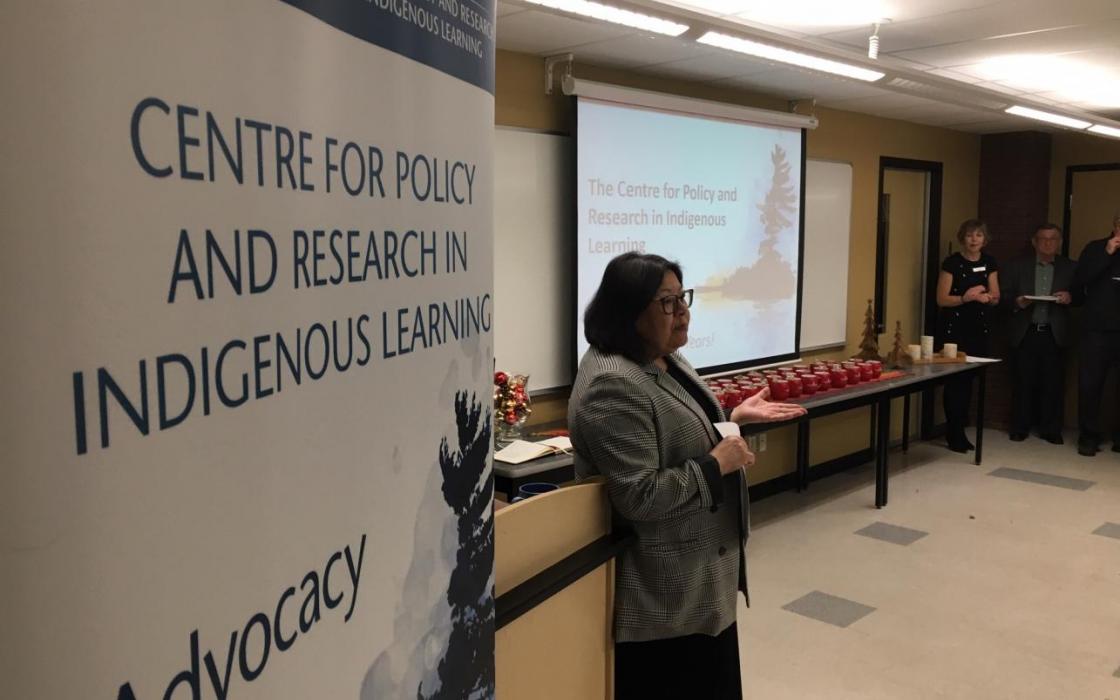 -30-
Confederation College has been serving the citizens of northwestern Ontario since 1967 meeting the educational needs of students in a catchment area of some 550,000 square kilometres. Along with its main campus in Thunder Bay, Confederation College has eight regional sites located in Dryden, Fort Frances, Geraldton, Kenora, Marathon, Sioux Lookout, Red Lake and Wawa. 
Confederation College delivers exceptional education and training to an average of 6,500 combined full- and part-time students per year and currently has a total of 850 full- and part-time employees. Confederation's regional economic impact and contribution is valued at $643.4 million annually.
For more information, please contact:
Vince Ponka, Media & Communications Officer
Ph: (807) 475-6137, Cell: (807) 620-0043, E-mail: vponka@confederationcollege.ca