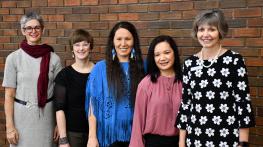 February 21, 2019, THUNDER BAY, ON – Confederation College celebrated and recognized the accomplishments of 200 students from its Academic Upgrading program today with a formal ceremony. Students were presented with certificates, awards and bursaries in recognition of their completion of academic upgrading courses. Twelve students received Academic and Career Entrance (ACE) certificates, provincially recognized as a Grade 12 equivalent.
The Academic Upgrading program offers an individualized approach to learning and prepares students to meet their educational, apprenticeship and/or employment goals. The program focuses on upgrading mathematics, communications, biology, chemistry, physics and computer skills. Following the completion of the preparatory courses, students can gain direct entry into postsecondary programs and apprenticeships, and/or earn their ACE Certificate.
Each year, approximately 90 graduates from the Academic Upgrading program go on to postsecondary education at Confederation College and many of those students excel. A recent report from the College Sector Committee for Academic Upgrading, titled Prepared for Success 2016-17, proved that adult learners who complete academic upgrading programs in Ontario's 24 public colleges are well-prepared to succeed in postsecondary programs.1 In fact, it found that the overall pass rate for students in all programs is 77 per cent and in all program categories, more than 71 per cent of students either graduated or had the necessary grades to enroll in second semester programming.
One student who was celebrated at the ceremony today, was Jessica Micael-Villagracia, who received the Faculty Award, given to a student who has been nominated by her program coordinators. Originally working as a nurse in the Philippines, Micael-Villagracia dreamt of moving to Canada to continue her career. To raise money for the journey, she moved to Hong Kong and worked as a caregiver. She planned to work for two years, but ended up working there for 17 before, finally moving to Canada. She never lost sight of her passion for nursing, and after visiting Confederation College, learned that she would need to obtain a Canadian nursing diploma to join the workforce. The first step was to acquire the qualifications needed for a College nursing program, which led to her enrolment in Academic Upgrading.
"I started Academic Upgrading in April 2018 and it went so quickly," said Micael-Villagracia. "I enjoyed it. I gained new skills and knowledge and met very nice people. The teachers are very approachable which is comforting as a student. The program is really helpful to me because it refreshed my memory about biology and chemistry."
Micael-Villagracia applied to Confederation College's Practical Nursing program and learned in early February that she had been accepted. "When I saw the acceptance letter in the mail I was confused. I thought it was about the Academic Upgrading Recognition Day, and then I saw what it was really about and I said 'What? This is my acceptance letter for Nursing!' It was overwhelming for me. I felt such joy."
Another proud student is Linda Nasekapow, who received the Meno Bimadizewin Award. She feels the program helped her on her journey towards her educational goals after being away from school for 25 years. "For many years, I was lost in addiction and I didn't have hope or believe in anything," she said. "Now I feel like I'm doing something right and that feels good. I'm here to educate myself and what I've been learning inspires me. I feel more alive and I feel like I can achieve what I want to do. It's a challenge every day, but I can do it and I admire that about myself because I never thought I'd be in this place where I am getting recognition for a College program." Nasekapow plans to continue her education by applying to Confederation College's Aboriginal Community Advocacy program.
See the attached backgrounder to learn more about Jessica Micael-Villagracia's and Linda Nasekapow's stories.
President Kathleen Lynch offered her congratulations to all students recognized at the ceremony. "We are extremely proud of our students and honoured to celebrate their accomplishments today. The courage they have demonstrated in upgrading their skills and the dedication they have shown for their studies is inspiring. Through the support of the Academic Upgrading program, each graduate has laid the foundation for continued success in their future postsecondary studies and careers."
Recognition Day is a highlight of the academic year as Confederation College showcases the accomplishments, dedication and success of these learners who are from Thunder Bay and throughout the region. A number of awards, certificates and bursaries were presented along with academic achievement and leadership awards.
1 www.cscau.com/resources/prepared-for-success-2016-2017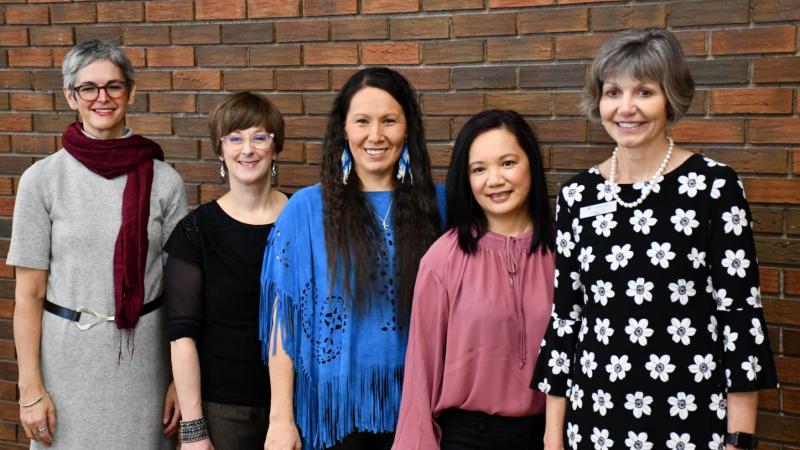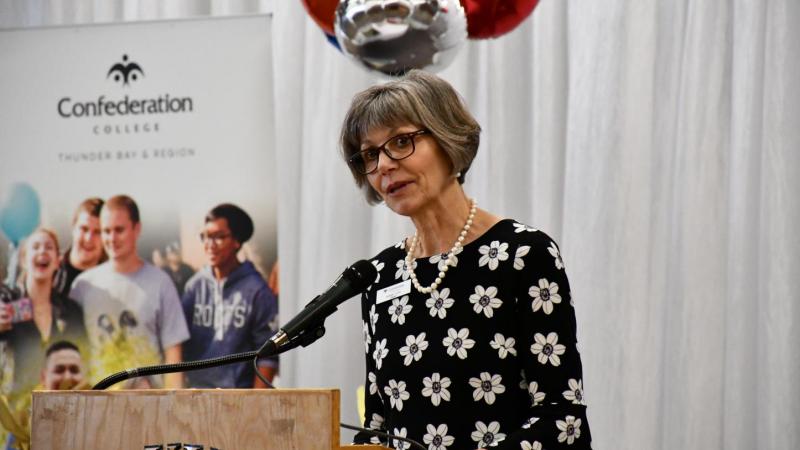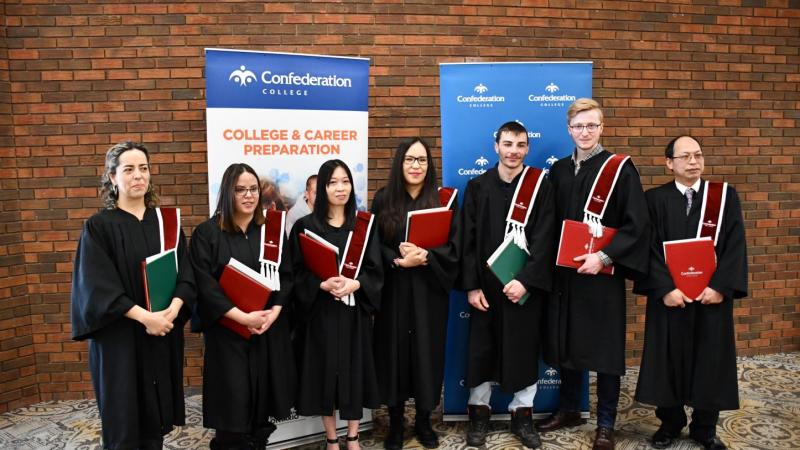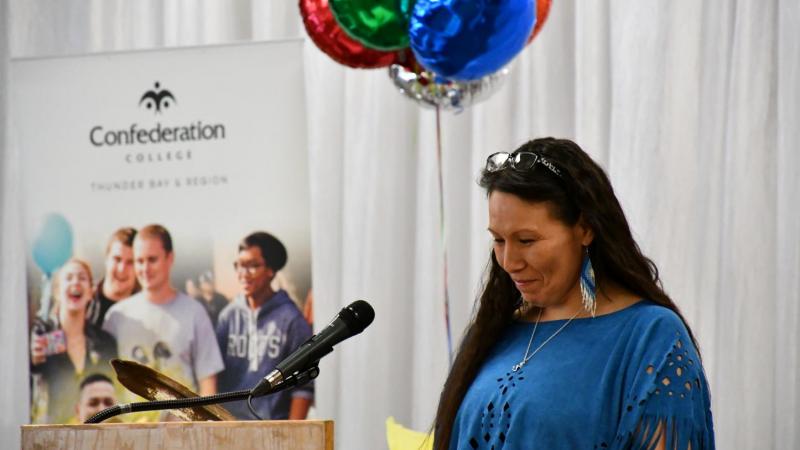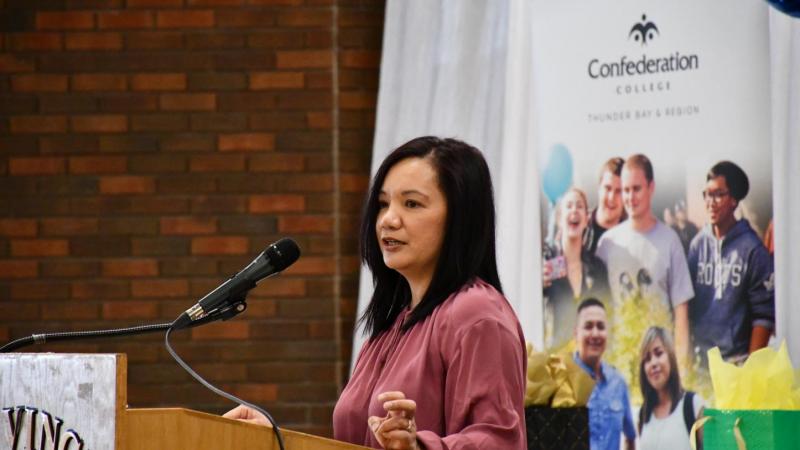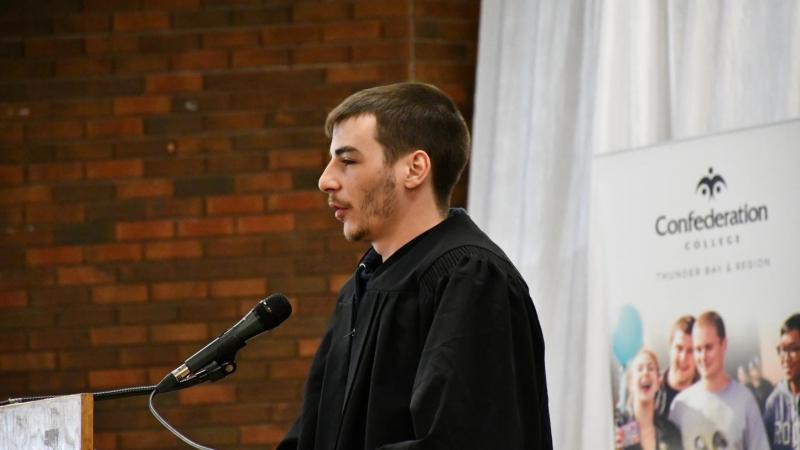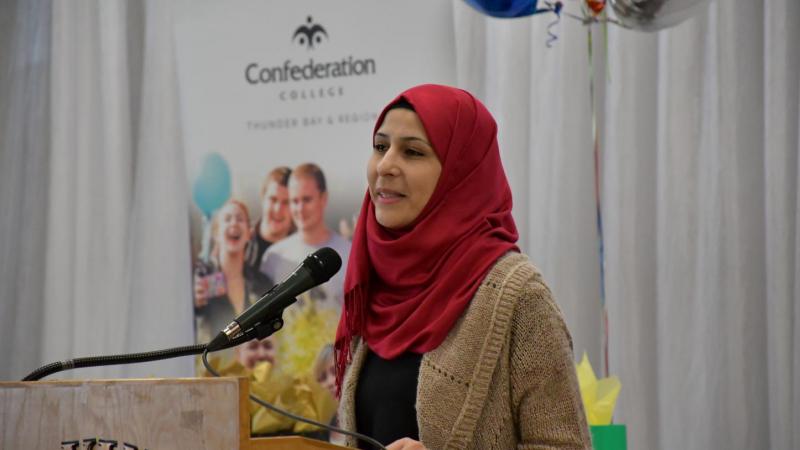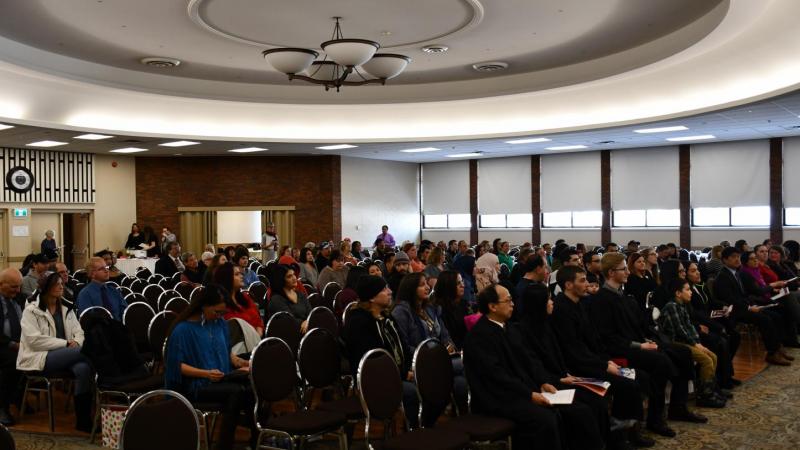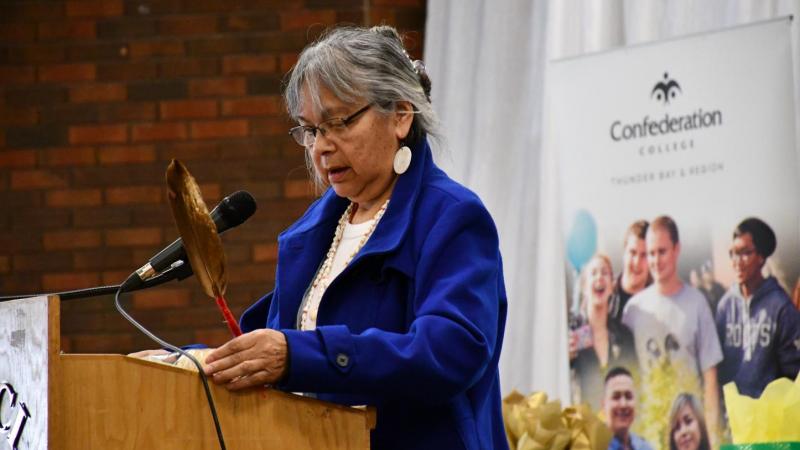 -30-
Confederation College has been serving the citizens of northwestern Ontario since 1967 meeting the educational needs of students in a catchment area of some 550,000 square kilometres. Along with its main campus in Thunder Bay, Confederation College has eight regional sites located in Dryden, Fort Frances, Geraldton, Kenora, Marathon, Sioux Lookout, Red Lake and Wawa. 
Confederation College delivers exceptional education and training to an average of 6,500 combined full- and part-time students per year and currently has a total of 850 full- and part-time employees. Confederation's regional economic impact and contribution is valued at $643.4 million annually.
For more information, please contact:
Vince Ponka, Media & Communications Officer
Ph: (807) 475-6137, Cell: (807) 620-0043, E-mail: vponka@confederationcollege.ca
File Attachments