CBC Digital Archives
Access thousands of clips online at the CBC Digital Archives.
Curio
Curio.ca platform gives you streaming access to the best in educational content from CBC and Radio-Canada.
Films on Demand
Streaming videos on a wide variety of topics, such as business, communication, health, social sciences and technology.
Kanopy
Kanopy is a collection of current videos licensed to Confederation College.  Please use Chrome browser.
McNabb Connolly
McNabb Connolly's  collection of streaming video 
Mosby's Nursing Skills
Mosby's Nursing Skills collection of streaming videos.

National Film Board
NFB.ca collection includes documentaries, animations, experimental films and fiction.  
TUGG
TUGG streaming service includes full movies licensed to Confederation College. On-campus access only.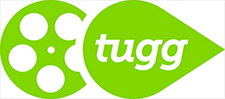 TVO Archives
The TVO Public Archive is a free online resource that showcases four decades of made-at-TVO educational programming.
Additional Sources of Streamed Video