Canadian Student Opportunities
Confederation College has partner schools around the globe to provide both study and work experience for Canadian Students to go abroad.
Confederation College has joined the Canadian Bureau for International Education's (CBIE) Learning Beyond Borders initiative to get more Canadian students to take advantage of learning experiences in other countries.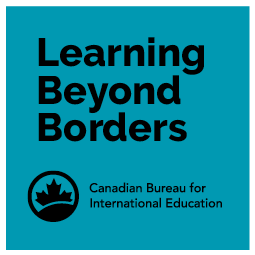 Short-term/Summer Cultural Programs
Confederation College partners around the globe provide many opportunities to go abroad. Summer programs to learn other languages and immerse yourself in a new culture are available in Mexico, Chile, Brazil, Dominican Republic, and South Korea.
Current programs:
Vive Mexico – EBC, Mexico
Experience three weeks in Mexico City and its surroundings. Learn Spanish and about Mexico's rich culture.
July 3-21, 2017 (application deadline May 26)
www.ebc.mx/spanishprogram
STUDY.UA Summer Camp, Ukraine 
STUDY.UA is currently looking for teachers, camp counselors, assistants and activity instructors, lifeguards and nursery leaders to assist in the supervision, teaching English and organization of campers within activities and throughout the camp. The camp provides pay, reimbursement of some travel costs, free accommodations and meals, and airport pick up.
June 3 - August 12, 2017 
Please review the presentation for more details. Contact the IEC to apply today!
Semester Exchange
Academic courses run from September to December (fall term) and January to April (winter term). If students are interesting in completing a semester of their Confederation College program abroad, please first express interest to your program coordinator, and schedule a meeting with the international office.
Students must apply by November 1st for the winter term and July 1st for the fall term. There are no tuition fees for exchange programs (as you will still register and pay Confederation College for this semester); however students are responsible for travel expenses, accommodations, textbooks, health insurance and transportation while studying abroad. Pre-departure orientation and assistance with immigration and medical documentation will be provided.
Work Placement Abroad
The International Education Centre is pleased to assist students who are interested in completing their sixth semester work placement (12 weeks or more) abroad. After confirming with your program coordinator that you are eligible, please connect with the International Education Advisor to navigate the immigration and planning requirements to complete a placement in another country.
Testimonial
"My experience in San Francisco helped me to get my foot in the door in the multimedia industry. It gave me the opportunity to gain work experience with experts who have worked in the field for over 20 years; something I feel I couldn't have attained any other way. Not only was the work experience valuable, but the life experience itself has helped me to become a more responsible, well-rounded person."
Justin Desrosiers, Multimedia Production Graduate
---
Please visit the International Education Centre to learn more and apply today!
Jennifer Kaplanis, International Education Advisor
Confederation College, International Education
Room 251, Shuniah Building
Phone: (807) 475-6400
E-mail: jennifer.kaplanis@confederationcollege.ca