Student Representative to the Board of Governors Election 2018
Do you feel strongly about the quality of education at Confederation?
Looking for a great professional development opportunity?
You can become a student representative on the College's Board of Governors! The board is responsible for strategic planning and the corporate affairs of the College.
NOMINATION PERIOD 
9:00 a.m. Tuesday, February 20, 2018 to 4:00 p.m. Thursday, March 1, 2018
Nominations MUST be filed with the Chief Returning Officer, Human Resources Services, 2nd Floor, Shuniah Building and received by no later than the closing time and date of 4:00 p.m., Thursday, March 1, 2018.
ELECTION DATES
March 27, 2018 – March 29, 2018
Congratulations to Trevor Warren who has been acclaimed the 2017 Faculty Board of Governors Representative!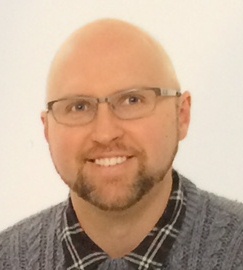 Trevor has been with Confederation College since January 2009. He continuously attempts to pass on his love of mathematics on to his students through his roles as professor and coordinator of the pre-technology program.
Trevor is a member and treasurer of the faculty Local Executive Committee; he joined the LEC with a desire for fairness and transparency between the College and its employees.  Trevor would like to bring these same ideals to the Board of Governors.
Outside of the college Trevor enjoys teaching karate to his many students and especially his two children.
A warm welcome to Trevor, he will take over as the faculty representative to the Board of Governors starting September 2017. 
The elected Faculty Representative will be a member on the Board of Governors for the period: September 1, 2017 to August 31, 2020
Congratulations to Jodi Connor our 2017/2018 Student Board of Governors Representative.
---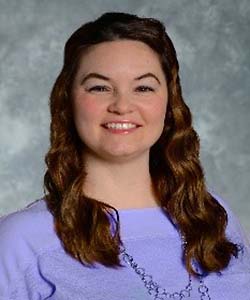 Jodi Connor is the President of the Student Union of Confederation College Inc. (SUCCI).
Jodi graduated from Confederation College in 2016 from the Post Graduate Human Resources Management Program.  Previous to this, she graduated from the Business Marketing Administration Diploma in 2014.   
Jodi has a passion for learning and continues to further her education through taking a number of courses and training including completing studies part-time through Lakehead University to attain her Bachelor of Administration Degree.
She is passionate about her position as President of SUCCI and works to make considerable impacts on the lives of the students of Confederation College by striving to advocate on their behalf at the college, municipal and provincial levels.  She is currently working on a variety of projects that will enhance the overall student experience at Confederation College.
These projects include The SUCCI Wellness Centre, Atrium Project, TBaytel charging stations. The idea is to increase awareness and access to health & nutritious options for students, to improve spaces for students to study, socialize and reflect.
Sincerely,
Jodi Connor 
The elected Student Representative will be a member on the Board of Governors for the period: September 1, 2017 to August 31, 2018
BACKGROUND DOCUMENTS:
For further information please call Sue at: (807) 475-6148