You are here
Dr. Tia Cooney RN, BScN, MScN, DNP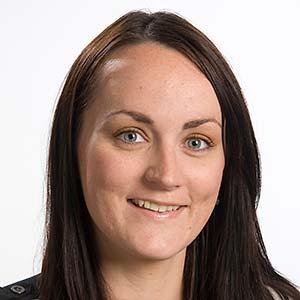 Professor
Tel:
(807) 473-3765
Welcome to The Collaborative BScN Program! You are entering a program that will prepare you for a rewarding and satisfying career in a collaborative, dynamic, caring and empathetic profession. Early on in my nursing career I realized that through education and experiential opportunities, you can go in many professional directions within nursing and beyond, such as working in many areas of nursing including clinical care, administration, research, policy and leadership.
Why I Became a Teacher
I became I professor because I believe that it is important to continually engage in life-long learning as "education is the most powerful weapon in which you can use to change the world" (Nelson Mandela, 1994). To be able to inspire future nurses to engage in life-long learning and being the best nurse they can be is a key perk to my career as a professor.
My Educational Background & Qualifications
Since graduating from the 3 year Compressed BScN program from Lakehead University in 2005, I have completed a Master of Science in Nursing degree from York University in 2007, followed by a Doctor of Nursing Practice degree from The College of St. Scholastica in 2011.
My Experience in the Field
My clinical experiences have included perinatal nursing at Thunder Bay Regional Health Sciences Centre, community case management at the NorthWest Community Care Access Centre, and clinical nurse specialty in paediatrics, obstetrics, maternal newborn care and neonatal intensive care at Thunder Bay Regional Health Sciences Centre. Currently, I work as a registered nurse for the Sexual Assault Domestic Violence Treatment Centre at Thunder Bay Regional Health Sciences Centre, serve as a board member at Crossroads Inc., and am an executive board member of the RNAO Lakehead Chapter.
Current Courses
I have taught in all 4 years of The Collaborative BScN program, both on campus and to the region. Additionally, I have taught in The Practical Nursing Program and coordinated The Critical Care Nursing Program.  My teaching areas have included maternal newborn care, paediatrics, nursing research, relational practice, skills labs, assessment labs, and preceptorship.
 
Program(s)