You are here
Steven Bill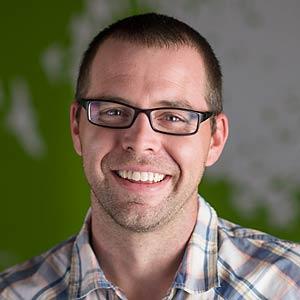 Professor
How/Why I Become a Teacher
I've been inspired by great teachers along my educational path and want to pay that inspiration forward.
I enjoy learning and in order to teach something well, a good grasp on the material is needed. Teaching forces me to be fluent in the content.
I'm passionate about digital and media literacy and utilizing technology and want to share that passion with students!
My Educational Background & Qualifications
Bachelors of Arts in Theology
Master of Arts in Professional Communications
My Relevant Experience in the Field
7+ years working directly in "new" (re: digital/social) media
10+ years making websites

High School Computer Science & Web Development teacher - 4 years
My Hobbies & Other Interests
Squash, reading, mountain biking, traveling, family time
I played an extra in: 
Pirates of the Caribbean: Dead Man's Chest
(https://youtu.be/Qd9bI3IBzJE)
Courses Taught
GB 319 Social Media and Internet Marketing
Program(s)