You are here
Shelly Gibson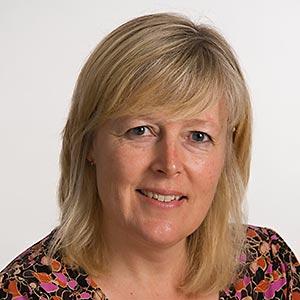 Program Coordinator
Tel:
(807) 475-6648
How/Why Did I Become a Teacher?:
Teaching has always been a goal of mine and teaching in the program that I graduated from so many years ago seemed a perfect fit.
What I Like Most About Teaching:
I love the opportunity to work with students every day helping them to build the skills they need to apply for an office job.
Your Educational Background & Qualifications:
Secretarial Arts Diploma - Confederation College
B.A. General - University of Western Ontario
B.A. English - Lakehead University
B.Ed. - Lakehead University
Relevant Experience in the Field:
I have worked for over 13 years as an Administrative Assistant in positions of increasing responsibility in the Human Resources department at Confederation College.
Hobbies & Other Interests:
The school year is all about teaching, enabling student success and surviving our Thunder Bay winters. Come spring though, it's all about yard work as gardening is my latest favourite past-time, and a challenging one here in Zone 3!
My insight, words of advice regarding this program:
Students who perform well in the Office Administration program, and in the related careers that follow, are those who are organized, can meet multiple deadlines, love learning new technology and have great interpersonal skills.
My insight, advice regarding career opportunities in this field of study:
Career opportunities await in almost any type of business office and the duties of an Office Assistant are as varied as the number of offices. This makes the field of office administration interesting and exciting.
 
Program(s)