You are here
Patricia McGuire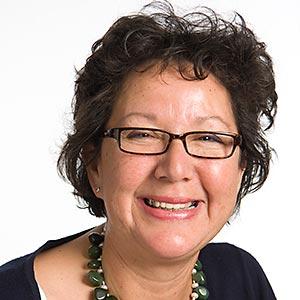 Faculty
I am Anishinaabe and Irish. I was raised as Metis in MacDiarmid, Ontario. Under the Indian Act, I am affiliated with Bingwi Neyaashi Anishinaabe, although I have relatives at Kiashke Zaaging Anishinaabe.
I completed my Master of Arts Degree in Sociology at Lakehead University in 2003. In 2013, I graduated with a PhD in Sociology at the University of Saskatchewan.  I am currently working on two books, one dealing with topics from my dissertation and the other concerning the Ontario Metis.
My dissertation supervisor was Dr. Patricia Monture. She was a good friend, colleague and mentor as well as a brilliant scholar. Dr. Monture and I edited a 2009 book, called First Voices – An Aboriginal Women's Reader. My new supervisor was Dr. Colleen Dell, a Canada Research Chair at the University of Saskatchewan.
My more recent research was with a multidisciplinary team funded Canadian Institute of Health Research project with CIET Canada, called, Community-led Reduction of Domestic Violence in Aboriginal Communities: Rebuilding from Resilience. This project is in its latter stages of completion which finished in 2013.
Program(s)