You are here
Nancy Hodder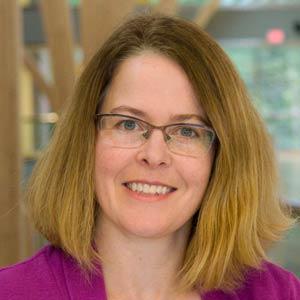 Professor
Tel:
(807) 475-6669
How/Why Did You Become a Teacher?:
I previously worked as the MRT Clinical Coordinator at the Thunder Bay Regional Health Sciences Centre (TBRHSC). I enjoyed the thirst for knowledge of many students and seeing them succeed. An opportunity arose at Confederation College and it seemed like a perfect fit.
What Do You Like Most About Teaching?:
My favourite thing is interacting with the students and learning from them. I love seeing students get excited about the MRT profession!
Your Educational Background & Qualifications:
BSc from the University of Waterloo
MRT(R) Advanced Diploma from Confederation College
Awards & Recognition:
2013 Winner of the Northwestern Ontario Association of Medical Radiation Sciences' Award of Recognition
Your Relevant Experience in the Field:
7 years full-time technologist at TBRHSC (acute care hospital)
3 years as Clinical Coordinator of eight students at TBRHSC
Your Hobbies & Other Interests:
Volleyball, softball, running, gardening, camping and spending time with family
What insight, or words of advice would you have regarding your program?:
The Medical Radiation Technology program is a challenging yet rewarding experience. You will learn all the theory up front, then have the opportunity to apply that theory and gain practical knowledge during the 48-week clinical placement portion. The theory semesters lay the ground work for the profession and are vital to your success, so my advice is to keep organized and on top of assignments and tests.
What insight, or words of advice would you have regarding career opportunities in this field of study?:
Medical Radiation Technology is an exciting and continually developing field. It is a wonderful combination of technology and the study of the human body. Career opportunities in this field are traditionally in hospitals and clinics. My advice is to explore other options and keep learning!
 
Program(s)