You are here
Melanie Edison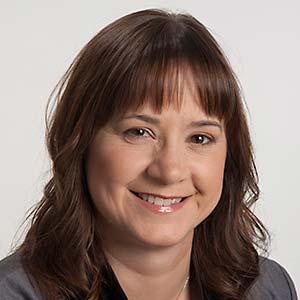 Professor
Tel:
(807) 475-6142
My Perceptions of Our Program & the Careers
Working within the healthcare field is a fast paced, challenging career and x ray is no exception! Our students receive education in various topics over three semesters then transfer to one of our three clinical sites for a full year of on the job training. Our lab here at Confederation College contains modern equipment with two fully functioning x ray rooms, a Digital Radiography unit and a Computed Radiography unit. We utilize this equipment as much as possible beginning in the first week of classes! In addition to these two units, we also have a portable x ray unit and hold additional classes within the Simulation Lab here at the college. Students are always astonished that our equipment is newer than most of the units currently in use in northwestern Ontario! Students with a strong interest in Anatomy, who are able to think quickly in response to patient conditions and are dedicated to their studies really do well in our program. Our profession is constantly evolving with emerging technologies that continue to improve the diagnostic quality of our images or reduce patient dose in some capacity. This aspect of evolving practice often leads to additional job opportunities for our grads as Imaging Departments are continuously expanding their services, or updating their equipment.
My insight and words of advice regarding career opportunities in this field of study
Career opportunities after graduation are varied! The aspect of evolving practice within medical radiation sciences often leads to other job opportunities for our grads. With online additional courses (and on the job practice) you are able to expand from x ray into additional areas such as Angiography, Mammography or CT to name just a few. Those with a degree prior to entering our program have additional possibilities involving teaching or management.
How/Why I Become a Teacher
I began teaching part time at Confederation College in 2009 with two courses, Patient Care and Patient Management. This was after six years of working as an MRT at Thunder Bay Regional Health Sciences Centre. During those six years I loved being assigned a student to work with me! It was very rewarding to describe something to them and watch the 'light bulb' go off, sometimes it only took a different way of demonstrating something for them to fully understand. When the part time teaching opportunity came up I realized I would be around students more and eagerly applied.
What I Like Most About Teaching
My favourite moments absolutely revolve around the students success. It is amazing to watch someone progress from being extremely hesitant to take their first exposure to being fully capable to handle less then ideal patient conditions on the job. I love when the students have their first clinical experience (a half day during second semester) and excitedly describe the experience, normally ending with "I cannot wait to get to clinical". Having someone be passionate about a profession that I truly love (and miss) is rewarding in itself, loving the career your in definitely leads to an improved quality of life. It is also amazing to watch our students achieve awards at the provincial and national level with recognition from the Ontario Association of Medical Radiation Sciences and The Canadian Association of Medical Radiation Technologists in recent years.
My Educational Background & Qualifications
Bachelors of Science Degree from Lakehead University
Diploma from Confederation College in the Medical Radiation Sciences program
Currently enrolled in a Teacher Training Certificate Program through St. Clair College with expected completion September 2017.
I remain current within our profession by being the Education Chair of the NW Section Ontario Association of Medical Radiation Sciences, helping to organize educational events for our members here and remaining updated on changes from head office in Toronto.
Awards & Recognition
One of my proudest and most touching moments occurred in 2015 when I was granted the Award of Excellence in Teaching for Part Time Faculty from Confederation College. That I was nominated by the students meant the world to me, I will absolutely never forget that class!
My Relevant Experience in the Field
I worked in general x ray at McKellar Hospital and Port Arthur General Hospital after graduating from Confederation College in 2003. This involved working all shifts in areas that included the Operating Room, Fracture Clinic, Trauma room and in the department as well. After moving into the new hospital, I remained a general-duty technologist, becoming very busy getting married and having two sons. As I began teaching part time at Confederation College in 2009, I remained part time to have the flexibility in my schedule to be able to teach one day a week. I finally regretfully gave up my position in x ray at Thunder Bay Regional Health Sciences Centre (TBRHSC) in 2015 when I accepted a full-time teaching position here at Confederation College.
My Hobbies & Interests
I love being at the lake! I grew up spending summers on a nearby lake and our family still has a camp there. Being able to unplug, unwind and relax is a great reward after a busy year of teaching. Our family is big into watersports with waterskiing, tubing, wakeboarding and barefoot waterskiing on our agenda most days. We recently took up snow skiing and love the family friendly atmosphere at Mount Baldy!
Courses I Teach
General Radiography 1- RA 113
Clinical Lab 1- RA 117
Radiographic Anatomy and Pathology 1- RA 119
Radiographic Anatomy and Pathology 2- RA 209
Professional Practice/IPE- RA 208
Radiographic Procedures- RA 219
Radiation Safety- RA 215
Radiographic Equipment Operations 3- RA 313
Clinical Lab 3- RA 317
Research Study- RA 412
Program(s)