You are here
Lauri Wright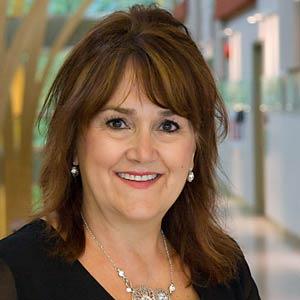 Professor
My Educational Background & Qualifications
I have lived in Thunder Bay all my life having graduated from the Accounting diploma at Confederation College, prior to pursuing a nursing career. My background in nursing began as a graduate of Confederation College Nursing program, followed by completing a BScN degree a few years later from Lakehead University. My nursing diploma and completion of undergraduate BScN education has enabled me perform at many levels. Most recently, I completed the MEd, which has helped me grow professionally and personally.
My Relevant Experience in the Field
For the past 10 years, I have been employed as a Professor teaching in the Practical Nursing program. I am a classroom and lab teacher and a clinical mentor to the clinical instructors. As an experienced Registered Nurse and having taught throughout my nursing career in many capacities in the community, hospital and college settings, I find teaching nursing students has been very rewarding in all aspects as I have been interested in assisting others to learn and grow.
Professionally, I have acquired many years of acute care nursing experience in a variety of rewarding settings that I incorporate in the classroom. This experience and exposure has included many of the critical aspects of nursing, including practicing in acute care that involved teaching cardiac rehab to patients, being a clinical nursing instructor, working as a community case manager and utilization coordinator (discharge planner). As well, I have worked as an admission facilitator always being part of team and taking on many clinical lead opportunities.  My passion for learning and nursing has always kept me current. I enjoy teaching nursing as I have years of valuable experience to offer and assist nursing students to succeed and achieve their goals for becoming a practical nurse. 
My Hobbies & Other Interests
My interests include being able to create innovative learning experiences for the student and incorporate them in my teaching. I like to assist many types of learners so they can achieve the most valuable learning experience.  I enjoy developing implementing new and innovative strategies and interventions for teaching in the practical nursing program.
I also love the outdoors and enjoy hiking new trails. I also love to travel with my family and experience other cultures.
My insight & words of advice regarding this program
The Practical nursing program requires a strong focus and commitment. After completion of the program, there are many career opportunities for today's practical nurses as the nursing scope of practice for Registered Practical Nurses is always changing. I look forward to facilitating your learning at Confederation College and your journey to becoming a practical nurse
There are many opportunities for the Practical nurse including working in acute care hospitals, rehabilitative care, long term care homes, and also home care. Practical nurses are also hired to teach in Practical nursing programs in community colleges as technicians in the lab setting and also as clinical instructors in the clinical placement setting.
Program(s)