You are here
Kim Ducharme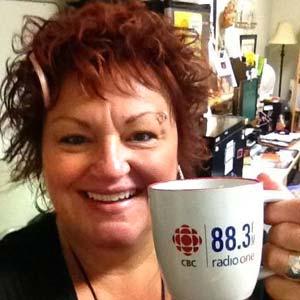 Program Coordinator - Child & Youth Care (year 1) & Accelerated Child & Youth Care program
Tel:
(807) 475-6654
My insight and words of advice regarding this program
This is probably one of the most challenging, yet rewarding programs at Confederation College. This is a program that will change your life. No kidding. Everything you thought you knew about yourself will get turned upside down and inside out. How exciting is that? Many students who enter the CYC program do so not having a real clear understanding of what it is about. CYC Practice is a discipline that is largely unfamiliar to most young adults entering career paths. We are working hard to change that. Vulnerable children and youth are now, more than ever, in need of positive mentors, advocates and supportive adults. Roll up your sleeves, pull up your boot straps and JOIN US. You won't be sorry.
My insight, or words of advice regarding career opportunities in this field of study? There are so many opportunities in this career and they continue to grow! It is very exciting. Intensive youth life-space work is unique and challenging. This type of career is not done in isolation and many of the rewards in this field come from extraordinary relationships and exciting experiences not only with young people and their families, but also with our colleagues. Most interestingly, however, is the relationship that revolves around the Self. CYC is about helping young people get "un-stuck" and remarkable enough, that also includes us as CYC Practitioners.
How & Why I Become a Teacher?
While I was in a management position in Children's Mental Health, where I supervised Child & Youth Care practitioners, I started teaching part-time for fun. This really helped me make the transition from part time to full time. I had spent my whole CYC career in education and this seemed like a natural evolution. I really wanted to be immersed in the movement that supported the preparation of professionals invested in this intensive youth practice. It's a demanding career and I felt that by sharing my own career challenges and unique experiences, I could be of benefit to students. I hope to impact students from all walks of life, imparting lessons that will help shape the next generation. I am also very protective of the youth we serve and want to ensure they are getting the best practitioners.
What I Like Most About Teaching?
I love the fact that no two days are the same! This is consistent with CYCP. This is a role with built-in variety, as we work through new issues of the day, new best practices, new curriculum, new regulation and of course working with new students every September. Another reason I love teaching is my own personal devotion to lifelong learning. I not only get to share my existing knowledge, but I get to dig deeply into topics and learn something new along the way. Students keep me on my toes by asking questions, challenging ideas and sharing their ideas around new concepts that maybe I never even thought of! As a teacher, I need to stay on top of new technologies, trends, and historic events, keeping me learning something new everyday.
My Educational Background & Qualifications
Certified Life Skills Coach (Confederation College) since 1995
Child and Youth Care diploma and degree
15 years frontline Child & Youth Work
10 years working in management at an Anishinabek agency
First Degree Certified Reiki Master since 1994
Specialized teaching experiences in mindfulness, mental health disorders, poverty issues, community development and navigating special education
Certified Personality Dimensions Trainer since 2010
Practiced in counselling, advocacy and assessment skills
Parenting Skills educator
Training certificates in conflict management and leadership
Child development expertise
Trained in TAPP-C
FASD Certification 2005
Knowledge of accessing mental health and community services
Superior communication and problem solving skills
Impeccable work ethic and integrity
My Relevant Experience in the Field
Over a ten year period, effectively developed and managed a Children's Mental Health Day Treatment Program for Anishinabek children and their families
Over a 2 year period, effectively developed and managed a new and specialized Ministry appointed Youth Outreach Program for youth at risk •Voluntarily participated as TAPP-C Assessor
Previous certification in Therapeutic Crisis Intervention Training
Previous certification as Child & Adolescent Functional Assessment (CAFAS) trainer
Workshop facilitator at various CYC National and Regional Conferences
Served on the Board of Directors for Faye Peterson Transition House Inc. (2006 - 2009)
Ryerson Dean's list (2006-2007)
Served on the Board of Evergreen; A United Neighbourhood (2010 - 2014)
Served on the Board for Lakehead Social Planning Counsel (2010 - 2017)
Coordinated and planned several OACYC Conferences for the Northwest
Facilitator of professional development and team work activities for community organizations
Completed several courses from the COURAGEworks series; A research-based program developed by Brene Brown, grounded in research on courage, vulnerability, shame, and empathy
Currently managing a CYC Community Development Facebook page since 2012 that informs, enlightens and advises local CYCPs of community issues, events and practice highlights
My Hobbies & Other Interests
For fun, in the community, I am currently working part time at a downtown metaphysical shop called Wojo's Mojo. This has been so much fun working with crystals and singing bowls. It also benefits my practice! I have also been involved in wellness and self care, leading me to coordinate and guide several Women's Retreats on wellness, mindfulness and self-care.
I love Thunder Bay and there is always something going on! I love participating in the community and meeting new people.
Current Courses Taught
CY101 Sociology of Family
CY107 Relational Practice I
CY108 Diversity in CYC Practice
CY202 Relational Practice II
CY207 Seminar I
CY209 Applied Development in CYC Practice
CY320 Mental Health Literacy in CYC Practice
CY611 Community Development
CY613 Assessment & Intervention
CY616 Special Topics in CYCP
Program(s)