You are here
Ken Veneruz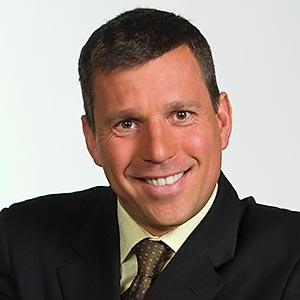 Program Coordinator
Tel:
(807) 473-3840
Ken was born and raised in Thunder Bay and attended Fort William Collegiate Institute. He attended Algonquin College in Ottawa, Ontario where he received a diploma in Chef Training. He holds a journeyman's certification as a chef and also has the Interprovincial Red Seal. He also has a diploma in Hotel Management and Culinary Management from Confederation College. Ken has numerous awards from food shows across Canada including the Taste of Canada. On a number of occasions, Ken has been a judge for various food shows with the Canadian Chef's Federation.
Ken has held various management positions in hotels and restaurants including the position of General Manager of a large hotel in Thunder Bay prior to joining the Confederation College team in 1999. He has held various positions in the Canadian Chef's Association, Thunder Bay branch and was the past president of SKAL in Thunder Bay.
Currently, Ken teaches in the Culinary Management and Chef's Apprentice Programs. He enjoys passing on his extensive knowledge of international cooking which includes Italian, French, Japanese and Peruvian.
In his spare time, he enjoys spending time at his lake side cottage, water skiing, competing in Ironman triathlons, golfing and of course cooking. He spends a lot of time exercising with his two children.
Why I Become a Teacher
After years in industry, I thought it was time to share my extensive knowledge of the hospitality industry.
What I Like Most About Teaching?:
The interaction with the great students we have.
My Educational Background & Qualifications:
Red Seal Chef
Graduate of the Hotel Management program
Graduate of the Culinary Management program
My Experience in the Field:
Chef at various hotels and restaurants across Canada
Food and Beverage Manager
Catering and Convention Manager
Food and Beverage Controller
Hotel General Manager
Food and Beverage Consultant
My Hobbies & Other Interests:
I enjoy running, cycling and tennis. I also enjoy spending quality time with my family and friends at the lake.
My insight and words of advice regarding this program:
This is one of the only careers in which you can travel the world and get paid while doing so!
My insight and words of advice regarding career opportunities in this field of study:
If you want to work in the Culinary field, you have a choice of where to work.
 
Program(s)