You are here
Karen Kemp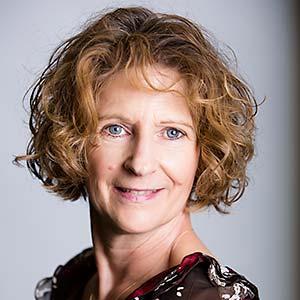 Program Coordinator
Tel:
(807) 475-6533
How and Why I Become a Teacher
I began working with people who lived in an institution in my teen years and things evolved from there. I specialized in special education as a teacher and have worked with all age groups. I enjoy watching students learn and be successful. I hope that somewhere along the way I can make a difference in their lives.
What I Like Most About Teaching
Watching students have that "I get it moment", being connected to students' energy and enthusiasm, and their successes.
My Educational Background & Qualifications
BA/BED-Specialist in special Education, Masters of Education in Adult education, and many many professional development courses along the way.
Awards & Recognition
2014 Confederation College Board of Governors' Employee Award of Excellence - Full-Time Faculty
2005 Chair Academy's Exemplary Leader Award
My Relevant Experience in the Field
Besides teaching in the public school system in special education, I have been a faculty member in the Developmental Service Worker program for most of my years at the College. I have also done teaching in the Early Childhood Education program, the Gerontology program and the Social Service Worker program. Aside from my teaching, I was seconded (with two other faculty) to develop the first Teaching and Learning Centre at the College. I worked with faculty to do program renewal, course outline development and new program development.
My Hobbies & Other Interests
Yoga, sewing, reading, skiing, walking my two Akita's and hanging out with family and friends.
My insight and words of advice regarding this program
The CICE program provides wonderful opportunities for students to be supported in learning about career areas that are of interest to them. Throughout the two years of the program, students will experience not only the academic side of college, but also the social side. New friends will be made and skills will be developed.
My insight and words of advice regarding career opportunities in this field of study
Through the courses you take and the field placements you complete, you will graduate with skills that will allow you to pursue work in an area that interests you. We will encourage you to try new things and build a portfolio that you will be proud of.
 
Program(s)