You are here
Jennifer Adamson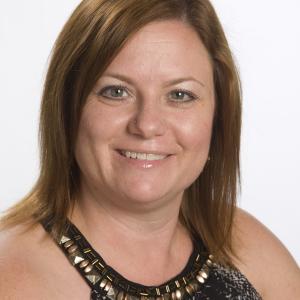 Professor
Tel:
(807) 473-3766
How/Why I Became a Teacher:
While working as a Medical Laboratory Technologist I found myself continuously taking courses and enjoying being a lifelong learner. I took every opportunity that was possible to share my knowledge and my passion for my career with students completing their clinical placements or with newly hired staff. After working for five years in the field, I decided to return to school to further my education.
What I Like Most About Teaching:
Teaching in the Medical Laboratory Assistant program enables me to have the best of both worlds. I am able to share my extensive knowledge and experience in the field of Medical Laboratory Sciences as well as change lives through learning.
My Educational Background & Qualifications
Medical Laboratory Technologist
Honours Bachelor of Science - Medical Laboratory Sciences
Bachelor of Education
Awards & Recognition:
First Class Standing in both HBSc and BEd
My Relevant Experience in the Field:
I have 18 years of hands-on experience working as an MLT at Lake of the Woods District Hospital in Kenora, ON and the Thunder Bay Public Health Laboratory in Thunder Bay, ON.
I possess four years of Senior Science teaching at a High School in Whitehorse, YT, and four years of supply teaching experience in Thunder Bay.
I have been teaching in the Medical Laboratory Sciences program at Confederation College on a part-time basis since its inception in 2009.
My Hobbies & Other Interests
I enjoy spending quality time with my family, camping, yoga, playing the piano and travelling.
My insight & words of advice regarding this program
Working in the field of medical laboratory science is a fascinating career that combines science and technology with the opportunity to help people. If you are a problem solver, enjoy challenges and responsibility, work well under pressure, have good communication skills, set high standards for yourself and are fascinated by science, the Medical Laboratory Assistant (MLA) program could be right for you.
My insight and words of advice regarding career opportunities in this field of study
As an MLA you can live and work almost anywhere in Canada. The MLA program will provide you with a broad base of skills allowing you to work in a variety of workplaces: hospitals, private labs, veterinary labs, clinics, research labs, teaching, and commercial diagnostic supply companies.
Program(s)