You are here
Dr. Debra Walker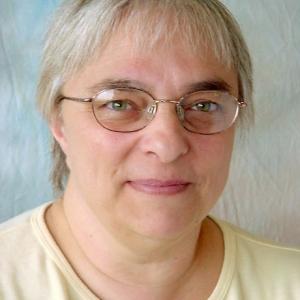 Professor, Office: Shuniah Building - REACH facility (D320)
Tel:
(807) 475-6668
How/Why Did You Become a Teacher?:
I graduated in 1973 from Lakehead Regional School of Nursing. My nursing experience focused on Medical, Geriatric and Post Coronary floors in Thunder Bay, Toronto, and Oshawa. In 1981, I started working at Durham College in Oshawa in the Practice Lab with first and second year diploma nursing students. I still to this day love working with students in the lab setting. Then in 1987, I shifted to teaching nursing theory just to first-year nursing students in the classroom, as well as medical and long-term care clinical settings at the Oshawa and Bowmanville hospitals. 
In 1995, I moved back home to Thunder Bay. My first job at Confederation College was in the Extension Health Department where I learned a great deal about Continuing Education and the college system. It was here, in 1997, that I became involved in the development, maintenance and evaluation of the Personal Support Worker program - part-time and then full-time delivery. I continue to teach in this program today.
What Do You Like Most About Teaching?:
I believe that teachers have the unique opportunity to empower their students. To provide for them all the tools they need or can choose from to help them be successful in school, work and life. In this ever-changing, demanding health care system, I like that I can in some way prepare them for a successful career as a Personal Support Worker.
Your Educational Background & Qualifications:
Registered Nurse
Bachelor of Arts with a major in Psychology 
Master of Education in Distance Education
Doctor of Education in Distance Education
Awards & Recognition:
2006-2007 Faculty Appreciation Award, Confederation College – Continuing Education
2006 and 2011 - Master Presenter, The National Institute for Staff and Organizational Development (NISOD)
Program(s)