You are here
Daniel Kaukinen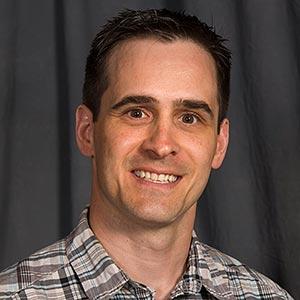 Program Coordinator
Tel:
(807) 473-3728
Attributes for Success
A joy in creating: starting with small chunks of code (to form a base) and then developing and building it out to a custom, fully operational system will fill you (the creator) with pride and a sense of accomplishment.
Thrill of the hunt: when creating your program, there will be obstacles: analyze them, understand them, surpass them!
and…
If at first you don't succeed, try, try again.
Cliché. Sure. But it should become your mantra.
Code, compile, run, crash, code, compile, run, error, code, compile, … FINISH!
How/Why Did I Become a Teacher
Throughout my career, I found myself helping other people to learn how to code and to understand why and how programs worked or did not work. During these periods of assistance, I enjoyed the challenge of providing comprehension to this intricate field of study. 
While studying Computer Science I was, and still am, filled with awe and amazement at all that a computer program can accomplish. Most of all I love writing computer applications! Given these joys in my career, I really wanted to share, and instill in others, this amazement, awe, and comprehension in others so that others may go forward in their careers with extreme satisfaction. Where better to accomplish this than at Confederation College?
What I Like Most About Teaching
Watching students as they get that "Aha" moment when everything clicks and their program works. Even better is when they see the bigger picture, connecting the dots and they get a taste of how far their new knowledge and skills can take them. Computer programming is like magic: you are only limited by your imagination.
My Educational Background & Qualifications:
Lakehead University Masters of Science in Computer Science (MSc Computer Science)
Lakehead University Honours Bachelor of Science in Computer Science (HBSc Computer Science)
My Relevant Experience in the Field
Employed as a computer application developer since 2001 specializing in:
geographic information systems customization
database development and integration
data collection applications
My Hobbies & Other Interests: 
Running, cross country skiing, camping
Program(s)