You are here
Dr. Bill Gregorash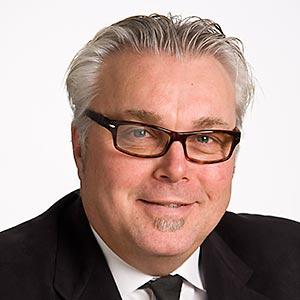 Professor
Tel:
(807) 475-6536
Local to Thunder Bay, Bill attended Fort William Collegiate Institute and then attended Sault College to graduate in 1976 with a diploma for chef training. He has an Ontario journeyman's certificate with the interprovincial seal and was the recipient of the outstanding achievement award from the Ontario Government. Bill has worked in various hotel kitchens as well as in hotel and restaurant management across Canada including Canadian Pacific Hotels and Kelsey's Restaurants.
He founded Giorg Ristorante in Thunder Bay which opened in 1987. Giorg Ristorante is a fine dining northern Italian restaurant featuring fresh food, vintage wines and great service. It has won numerous awards: 'Award of Excellence' Wine Spectator, 'Three Diamond Award' CAA, AAA, 'Top Three Hundred Restaurant in Canada' Enroute Magazine. 'Where to Eat in Canada' Guide Book. Giorg Ristorante also offers seasonal cooking classes to the general public for recreational cooks.
In his spare time Bill likes to entertain at home and enjoys training for triathlons like Ironman Canada, which he has completed five times. In the winter he likes to ski downhill and is also an avid ice climber. Bill has mountain climbed to 20,000 feet in South America.
---
I teach the TT 212 Business Fundamentals course for first year students as well as the TT 333 Marketing For Tourism course for the second year students.
What I Like Most About Teaching
Classroom interaction and energetic discussions of theories!!
My Educational Background & Qualifications
PhD School of Management at the University of Leicester UK
Masters Degree in Tourism Management
Certified Red Seal Chef
Relevant Experience in the Field
Business Owner
General Manager
Executive Chef
My Hobbies & Other Interests
Insight, or words of advice regarding this program
It is the most rewarding career there is!
Insight, or words of advice regarding career opportunities in this field of study
Everyone eats, sleeps and travels… who is looking after them? Take your pick of careers…
Program(s)
- Private group -