You are here
Amy Gosselin RN, BScN, HBK, MPH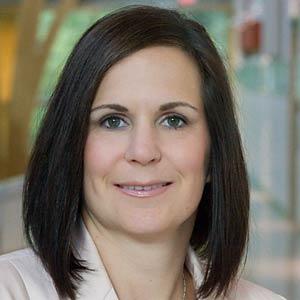 Program Coordinator, Office: Shuniah Building REACH Facility (D318)
Tel:
(807) 475-6518
Welcome to the Personal Support Worker program at Confederation College! You have chosen a wonderful career and as a professor in the PSW program, I am very excited to help you along this journey towards achieving your academic goals. I look forward to meeting you and helping to facilitate your goal of become a very important member of the health care team. Please feel free to contact me if you have any questions.
How/Why I Become a Teacher:
As my nursing career has always been focused around health education, teaching at Confederation College has given me the opportunity to pass along my knowledge and enthusiasm for health care!
What I Like Most About Teaching:
In my mind, the best part of teaching is helping students achieve their goals, gain confidence and strive to be the best PSW they can be!
My Educational Background & Qualifications:
Through Lakehead University, I have obtained an Honours in Kinesiology, Bachelor of Science in Psychology and Bachelor of Science in Nursing. I am currently working on my last year of a Masters of Public Health with a Nursing Specialization.
My Relevant Experience in the Field:
My previous experience includes working as a Public Health Nurse at the Thunder Bay District Health Unit, a Community Care Case Manager/Intake Coordinator at the Northwest Community Care Access Centre and a Rehabilitation Case Manager for Boreal Health Services. This work experience has provided me with great community partnerships, leadership experience and a background in client-centered care, which to me, should be at the forefront of health care.
With leadership as my main area of interest, I am thrilled to represent the Northern Ontario Region 11 & 12 on the Nursing Leadership Network of Ontario (NLN.ON) Board of Directors.
My Hobbies & Other Interests:
In my free time I enjoy spending time with my family, travelling, running, biking and baking.
My insight, or words of advice regarding this program:
The PSW program provides you with great opportunities to obtain both theory and hands-on education. Through the use of our state-of-the-art health care lab and multiple clinical placements, the faculty will work alongside you to ensure you gain the skills and confidence to have a successful career.
My insight, or words of advice regarding career opportunities in this field of study:
There are many great career options for PSWs. Graduates find employment in private agencies, retirement homes, home-care settings, nursing homes, chronic care hospitals or long-term care facilities.
Program(s)