You are here
Ainsley McQueen RN, BScN, MN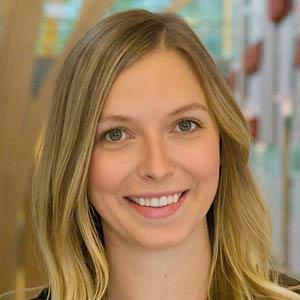 Professor
My insight, or words of advice regarding this program
Welcome to Confederation College! This is such an exciting time to become a Registered Nurse as practice is constantly evolving and the opportunities are vast. In the Collaborative Nursing Program through Lakehead University and Confederation College, you will learn how to integrate knowledge, skills, and research in order to provide excellent nursing care across the lifespan.
How/Why I Become a Teacher
I have always had a passion of teaching, learning, and advancing my career. I have had such great experiences working with students and hope to continue to inspire them to achieve their goals. I bring with me to the classroom my clinical expertise, knowledge of evidence-based practices, and passion for nursing.
My Educational Background & Qualifications
I graduated from the BScN 4-year collaborative nursing program at Lakehead University in 2014. Shortly after graduation, I obtained a Critical Care Nursing certificate from Durham College, as well as completed various certifications related to critical care. In 2015, I began my journey to completing my master's degree at Athabasca University, which I completed in April 2018. In the near future, I aspire to complete a PhD in nursing, with applications underway.
My Relevant Experience in the Field
In 2014, I began my career as a Registered Nurse in the Intensive Care Unit (ICU) at the Thunder Bay Regional Health Sciences Center (TBRHSC). In this role, I gained specialized knowledge of providing high-quality care to patients and families during life-threatening, traumatic, and emergent situations across the lifespan. In addition to working in the ICU, I have experience teaching students in all years of the BScN program in the lab, clinical and preceptorship setting.
Some Additional Thoughts
I feel that my personal teaching philosophy has grown from my experiences of being a learner, student, instructor, Registered Nurse, as well as various teaching and learning theories; thus, my teaching philosophy is multifactorial. I believe that students should experience an education that will allow them to discover themselves, their strengths and weaknesses, as well as their full potential. In addition, I encourage students to be self-directed and engaged in their own learning, consistent with principles of adult learning. It is important that my students are aware that I will provide an environment that is safe, supports risk-taking and invites the sharing of ideas. Finally, I will ensure students have a foundational knowledge of research, as nursing research is fundamental in the generation, transmission and creation of knowledge in nursing practice.
Current Courses Taught
Fall 2018:
BScN Nursing 2055 – Adult Illness Concepts I
BScN Nursing 3033 – Family Theory
BScN Nursing 4501 Clinical Supervision – Relational Nursing Practice
Practical Nursing 327 – Nursing Practice III (Lab)
Program(s)